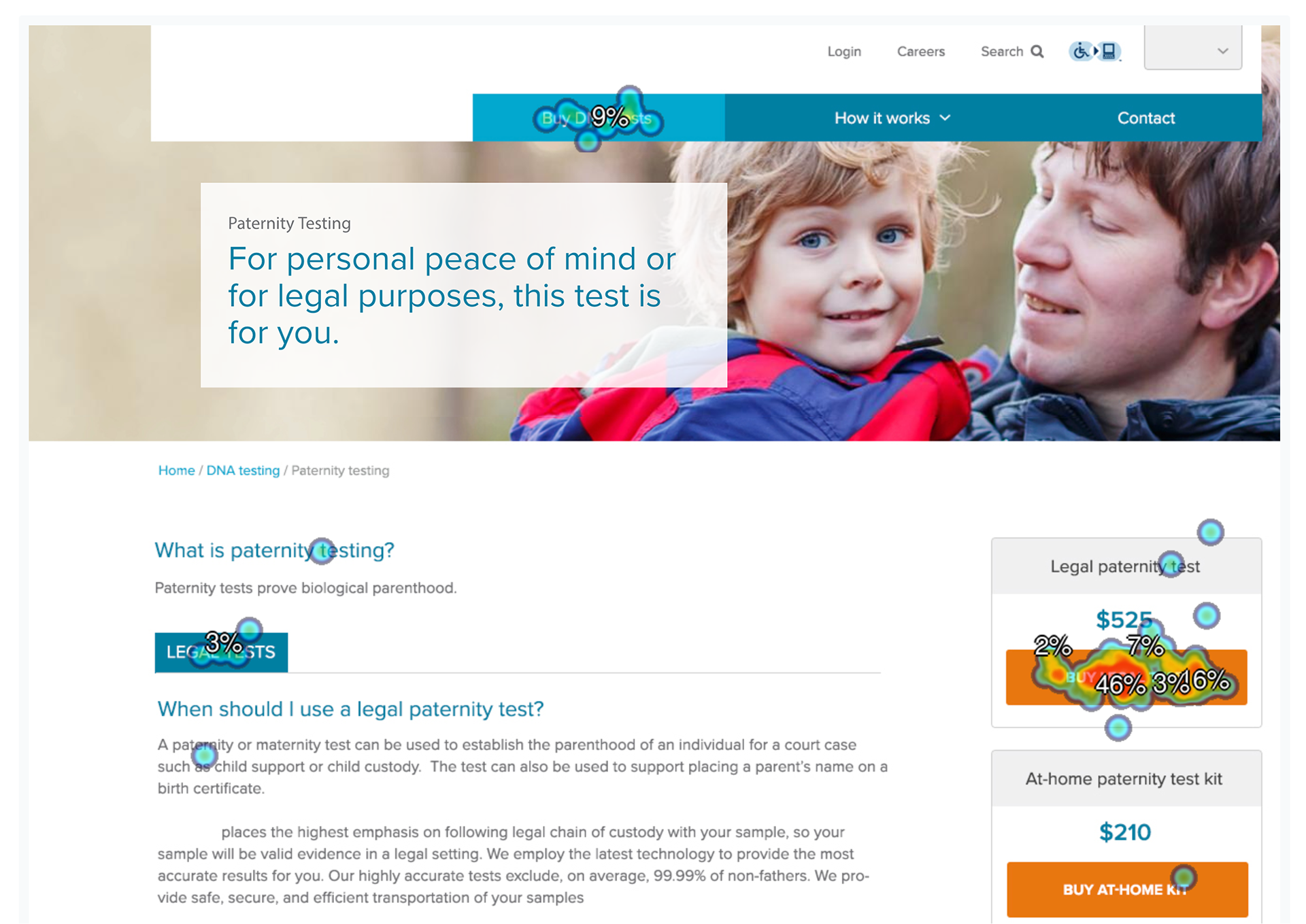 Analysis and Solutions
Most of the tasks had a 80-90% success rate. However, users strayed off course in a couple of situations:
Only 50% of user correctly identified "paternity testing" as the test they would order to find out who their child's father was. The test description copy was too broad and was replaced with a brief description of what paternity testing is to help users select the right test.
55% of users weren't able to click down the right path to find immigration testing. Additionally, using the word "buy" in the navigation threw users off in certain contexts (such as test detail pages where users are looking for a buy button). To provide more information scent for users looking for specific tests, we changed the menu to include "Legal Tests", and "At-Home Kits" rather than just one "Buy DNA Tests" button.

Role:
Senior UX Designer & Researcher
Skills:
 User Testing, First Click Testing, Data Analysis