A Difficult Assignment
The project was to redesign the
MedCost.com
website to create a better experience for visitors and update the look to align with new brand guidelines. However, two of the most used areas of the site were off limits (Provider Directory and Account Access). 
We couldn't directly impact what 76% of users where trying to access.
Finding the Actionable Pain Points
In order to understand user needs and where we could have the most impact a website survey was conducted to collect information from visitors. This also helped us create a benchmark to measure success against. 
We found many users struggled to login or didn't know what information they would get by logging in.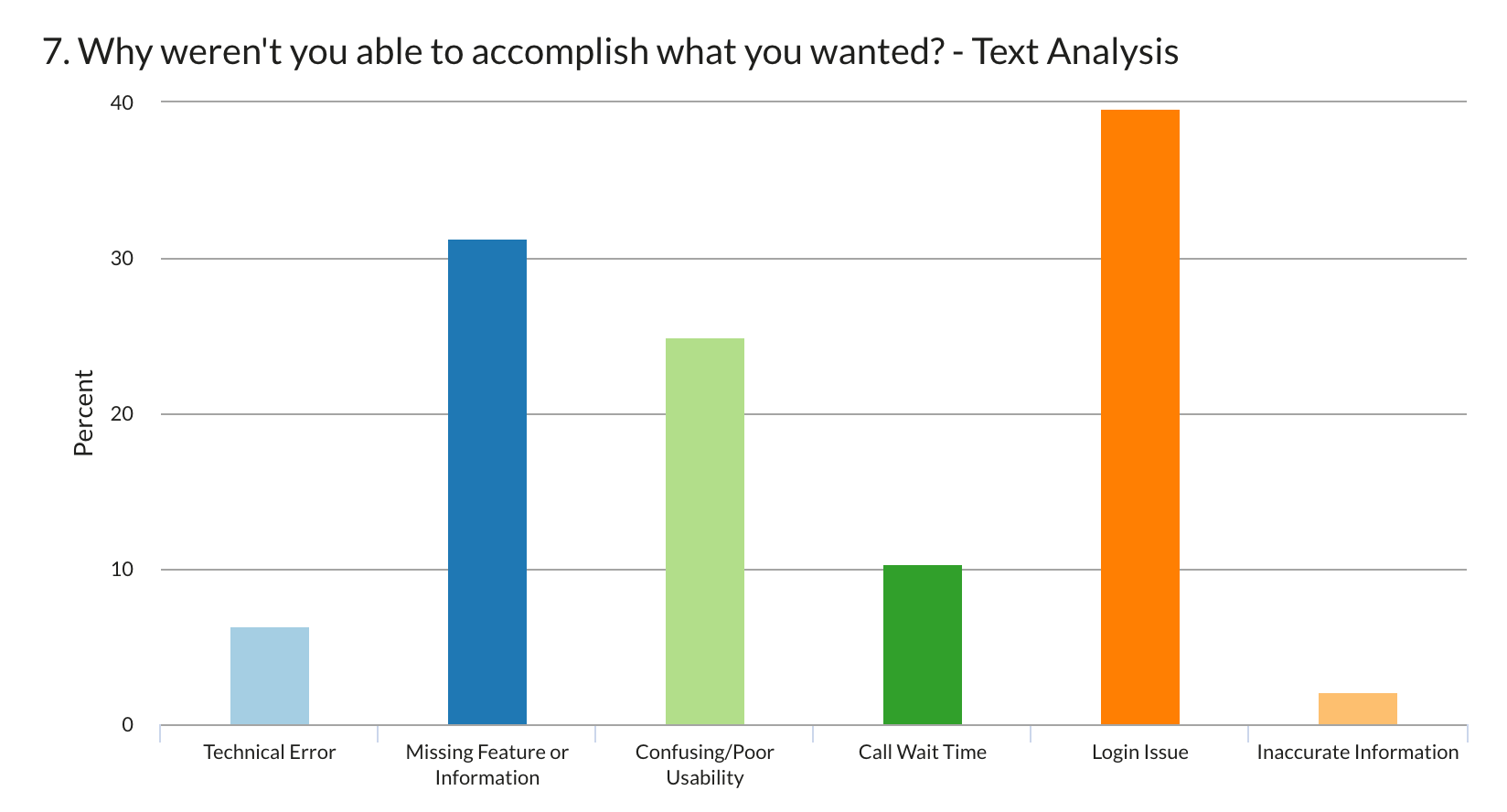 Solving User Problems
While the account login feature couldn't be directly impacted, the navigation could be improved by directing users to the right login screen and letting them know what they can expect to find once they login. Deep links provide access into the account, which were identified by a lock icon. Persona based navigation was also used to make sure each user type went to the correct login screen.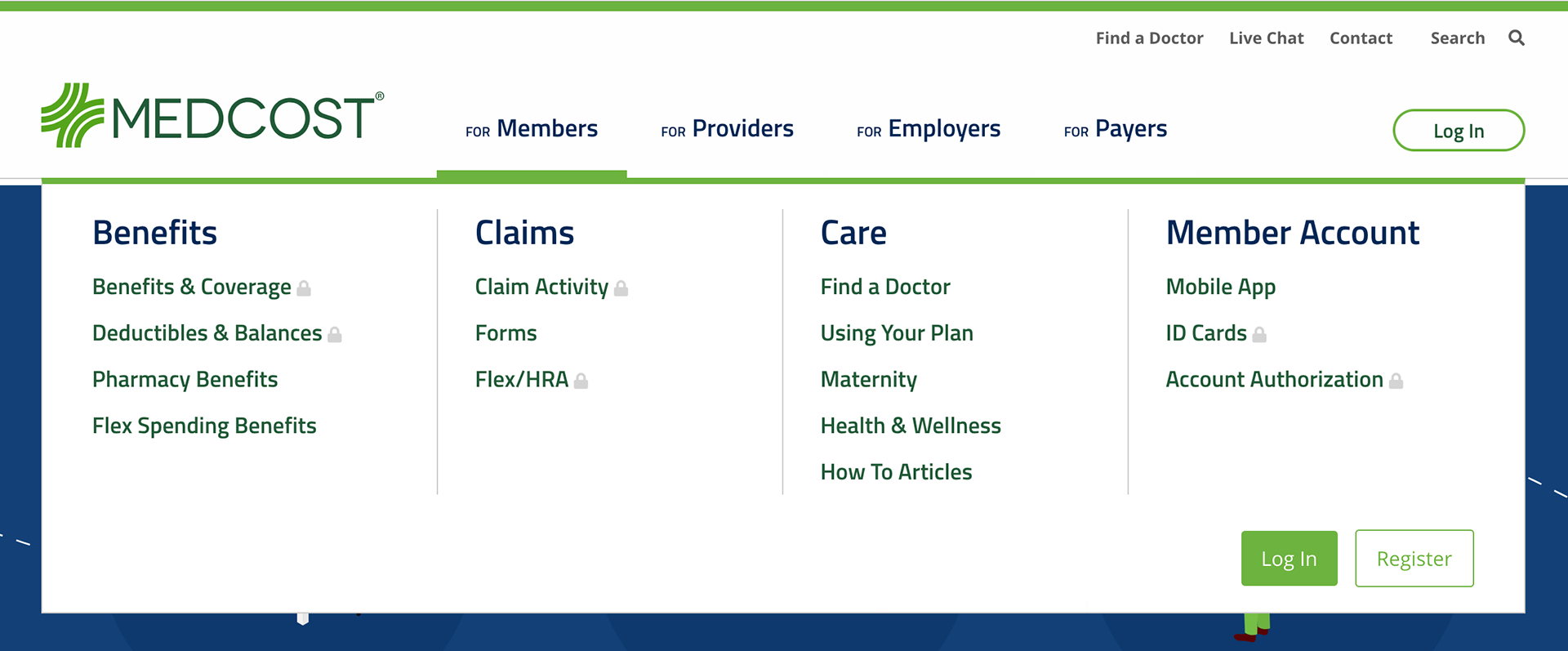 After launch a second survey was fielded on the website to understand what the impact had been:
146% increase
in user satisfaction (NPS)
20% increase
in site usability (task completion)

Role:
Senior UX Designer & Researcher 
Skills:
 Survey Design, Information Architecture, Interaction Design, Wireframing, Prototyping, Unmoderated User Testing, Benchmarking